Emerging Artist Program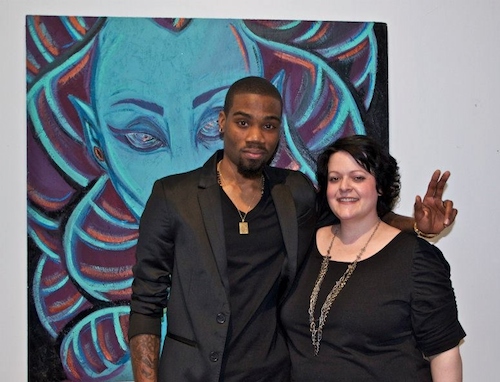 In an effort to advance the art movement in Detroit, the HP seeks to showcase four emerging artists in the HP gallery each year.
Our goal is to open new doors for emerging artists that major institutions might overlook. We showcase artists that have not yet been presented to the public in a formal gallery setting or working artists who have had few or no gallery exhibitions. In doing so we hope to provide an opportunity that will help to professionalize emerging artists and provide a springboard for future exhibitions.
As of October 2013, the Emerging Artist Program will begin a restructuring process and will not be accepting applications. As the artistic climate in Detroit continues to grow and develop, so must our program curriculum. Stay tuned for more details on the revamped Emerging Artist Program! In the meantime, visit the Dot Shop to browse EA works currently for sale!
---