HP Educator's Kit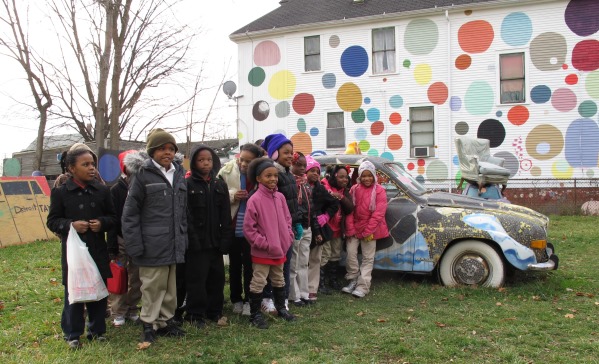 The HP is committed to providing resources for educator's who would like to implement the study of the Heidelberg Project in the classroom. Our HP Educator's Kit explores the key concepts of the Heidelberg Project philosophy through a series of lesson plans and activities geared towards K-12 students. Click the links below to download educational resources and check out our dot shop for supplemental materials.
The Heidelberg Project: Art from the Ashes
Come Unto Me: The Faces of Tyree Guyton DVD
K-12 lesson plans are available upon request! For more information, please contact the HP Manager of Educational Programming, Margaret Grace at margaret@heidelberg.org.