Heidelbergology: a 30-year photo retrospective to open at POST-HAB gallery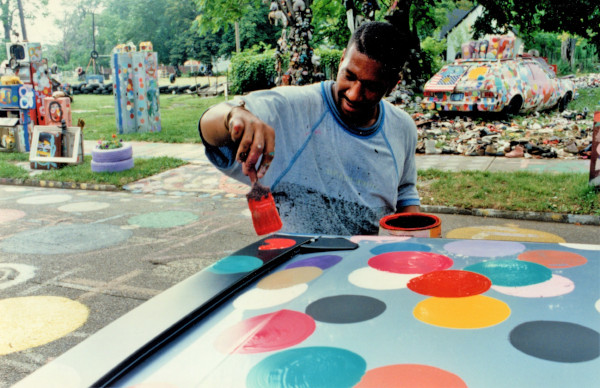 ---
The Heidelberg Project is art, energy, and community
It's an open-air art environment in the heart of an urban community on Detroit's East Side. Tyree Guyton, founder and artistic director, uses everyday, discarded objects to create a two block area full of color, symbolism, and intrigue. Now in its 30th year, the Heidelberg Project is recognized around the world as a demonstration of the power of creativity to transform lives.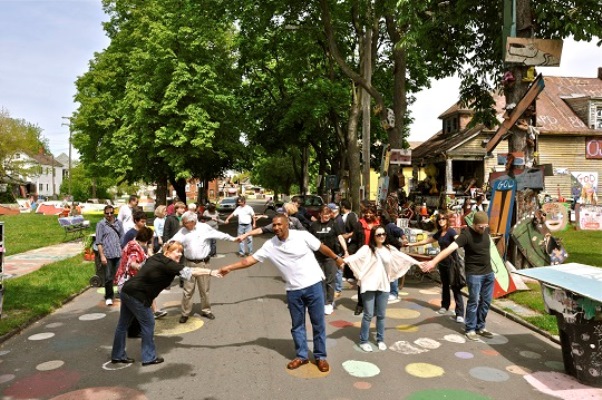 "I strive to be a part of the solution. I see and understand how order is needed in the world and in our individual lives. My experiences have granted me knowledge of how to create art and how to see beauty in everything that exists. "
– Tyree Guyton    
---
See Tyree Guyton's "Gold Street" at Murals in the Market!
---
Special edition Gold Street prints available now via 1XRUN!
---
Tweet, Tweet!